Marina de Denia is a sport and leisure harbour bathed by the Mediterranean Sea located in the Spanish city of Denia in the province of Alicante. The marina offers a host of services for both vessels and visitors. Standing just 60 NM across the sea from Ibiza, Marina de Denia provides a natural link between the Spanish mainland and the Balearic Islands. It is 112 km away from Valencia airport and 103 km from Alicante airport.
Marina de Dénia boasts over 400 berths for vessels up to 60 m long. Customers will find it equipped with 22 individual washrooms featuring a toilet, shower, sink, air-conditioning, hot water and background music.
The marina offers a great range of amenities, including Wi-Fi everywhere on the premises and CCTV. There is also a petrol station, 24-hour boat service staff, electricity, drinking water, crane, slipway, storerooms and more. A recycling facility is also provided for waste disposal to ensure environmental care and cleanliness.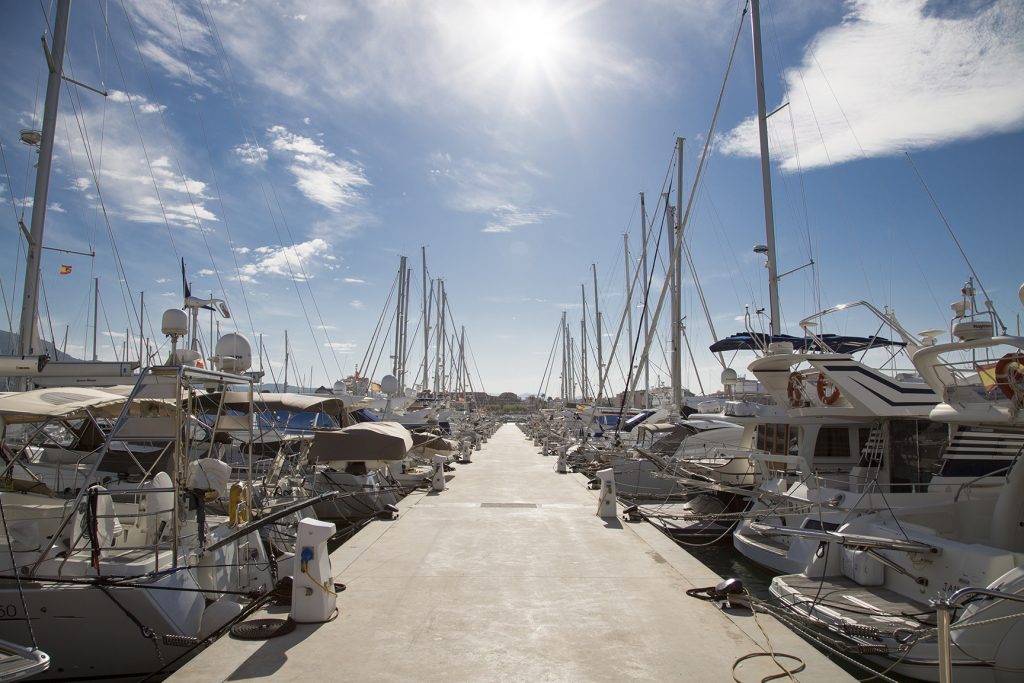 The premises also house the Toni Marí Art Gallery showing monthly painting and sculpture exhibitions by local artists. In summer, it hosts Sculptures By The Sea, offering a display of sculptures prized by a jury.
Since 2007, Marina de Dénia has been organising the Denia Nautical Fair, a trade show gathering exhibitors who represent the major nautical brands to showcase the very latest on the market.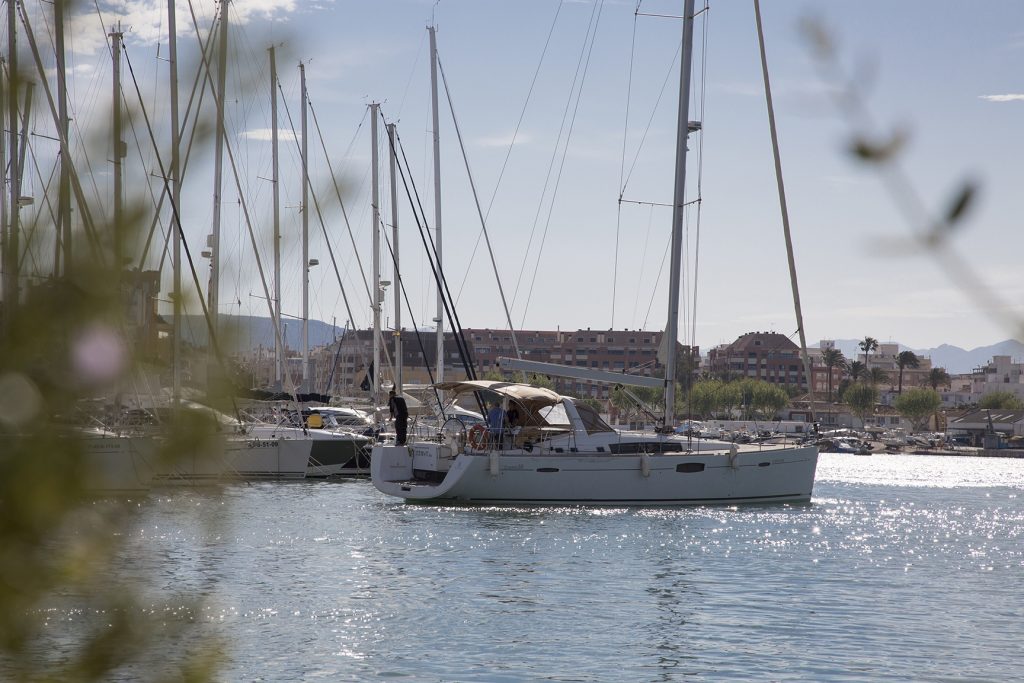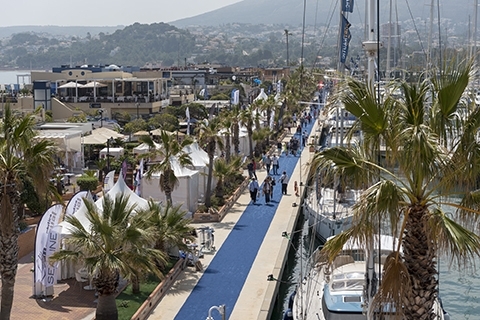 Every year since 2019, Marina de Denia is awarded a Blue Flag by an international jury chaired by the Foundation for Environmental Education (FEE).
Marina de Denia has earned all of the quality certificates a marina should have, but this particular seal fills us with pride as we strongly believe that quality is key in the future of Denia's tourism. For a marina to be granted a Blue Flag means it has to meet highly demanding standards in terms of collecting waste, produced both by the establishments it houses and by its boats. It also requires the marina to carry out awareness raising and dissemination campaigns about caring for the environment and the sea.
Marina de Dénia has been awarded the following certificates and seals:
Crea Turisme – Nautical activities
Lloyd's Register Assurance  ISO 9001:2015  Quality Management System
Lloyd's Register Assurance ISO 14001:2015  Quality Management System
Tourism Quality Commitment
Flag from the Association of Sport and Leisure Marinas of the Region of Valencia for best practice in environmental management